In our last post we took at look at MMA Weight Classes and brokedown all you need to know to find your division. Today we bring things back to the foundation. There a lot that goes into the sport of MMA, and you never know what is going to come your way when you step into the ring or cage against your opponent. But while the arsenal of attacks that they decide to use against you may differ, the truth is that there are certain fundamental building blocks that every fighter must understand.
As with anything else that you do in life, the more that you know about MMA, the better off that you will be. And while it'll take years of experience to have a full grasp of every form of technique and method that is used, there are certain building blocks that any athlete should first have an understanding of. Understanding the martial arts that are the building blocks of MMA will help you immensely, so here's a further look into what you should take your time learning and practicing.
Striking Game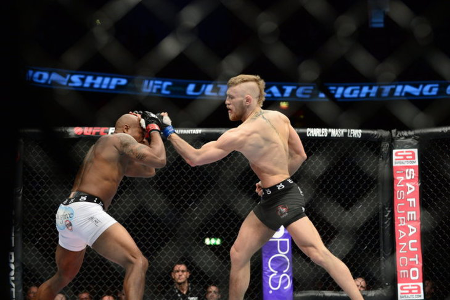 There are some fighters out there who look to inflict the most pain on their opponent by beating them up as badly as possible by delivering a variety of blows via striking. But while the beginner MMA fighter may think that striking is just about punches and kicks, it's important to realize that there is much more that goes into these sort of attacks. Instead, a fighter should also be able to use their knees, elbows, and even shoulders to deliver the most vital strikes possible.
Most striking is going to take place from the standing position. For a fighter that considers themselves a striker, they will likely want to have just enough space between them and their opponent to where they can deliver a blow without having to worry about being taken down or put into a clinch, which is a style we'll talk about here shortly.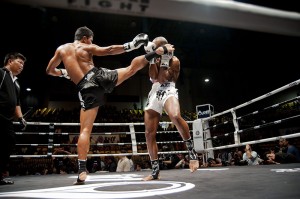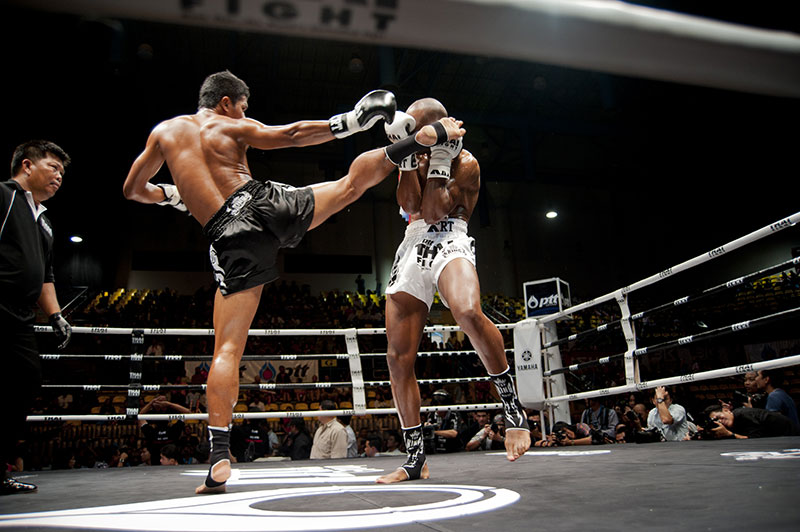 In order to determine how far away the fighter will stand, this will take a lot of practice and experience, as they determine what their reach is and how far they can deliver a blow without worrying about being hit back.
For punches, striking consists of: jabs, uppercuts, crosses, and even spinning back fists. The great part about striking is that this sort of style is continually developing expanding. A fighter like Jon Jones was one of the first to really utilize the spinning back fist, and now it's a common technique that many other fighters attempt to mimic.
In addition to punches, there are also a variety of different kicks as well. These include anything from a straight kick to a up-kick, but there are also variations such as a roundhouse kick or spinning kick.
Finally, strikers will also need to be able to use their elbows, knees and other parts of their body, depending on the type of position they are in. We'll touch on that more here shortly.
Clinching Game
The clinch game is something that was made famous by many Muay Thai fighters from Thailand. This particular type of fighting style involves very close-in action, where the two fighters are literally clinching one another by the neck and head. In order to get better at the clinch game, fighters must determine just how close they can get to their opponent without the fear of being hit back. And while it can be a big gamble to go in for a clinch, it most certainly pays off when a fighter is able to sink it in.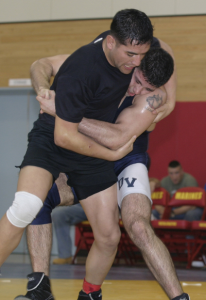 From the clinch, fighters have a variety of different attacking options that they can rely on. Most clinch fighters also have a very in-depth striking game, as they know how useful these attacks can be when in close.
From the clinch, many fighters will attempt to land either a punch or an elbow attack. By having a strong clinch of your opponents neck, the goal is to push their head towards your attack with the hand that you are grasping them with. By doing so, the momentum that is caused will cause for a devastating blow.
Another popular move for clinch fighters is to deliver knee strikes to the body or legs while in the clinch. When kneeing an opponent in the stomach from the clinch, this can be enough to take the wind right out of the other fighter. Alternatively, delivering kicks or knees to the opponents legs will help to wear out their lower body and slow them down.
A alternative reason that fighters get into the clinch is to try and set up a take down or submission attempt. When clinching with a fighter who isn't used to this particular fighting style, they may be so concentrated on getting out of the grasp or trying to avoid being hit. When their mind is set on this, it allows for the attacking fighter to make a move and go for a take down.
Ground Game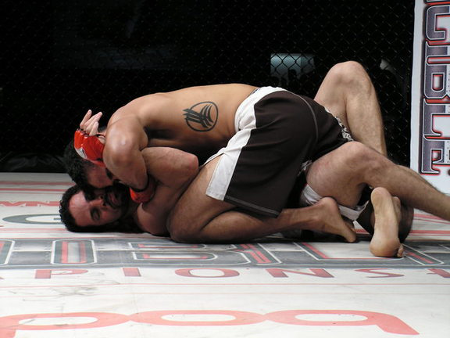 Once the fighter is able to land a take down, they then will want to transition into their ground game. Typically, fighters who excel in judo or wrestling will be the most dominant on the ground. While on the ground, there are a variety of different options.
From the grounded position, the possible options include: rear mount, side control, full mount, half guard, full guard, and north-south. Each one of these positions will have different possibilities for the fighter to attempt to make their next move.
For example, a fighter who has the full mount position may decide to start delivering punches and elbows to the downed opponent, which could result in a TKO. From the rear mount, a common option is instead to go for a rear-naked choke, which is an attempt at a submission.
Depending on the position that the fighter is in, they will have a much easier time determining what approach they should take against their opponent. And with the building blocks mentioned here, a fighter can be ready for whatever comes their way.
Thanks for visiting the MMA Nest, if you are a beginner remember to check out our Beginner Gear Guide.