In our last article we looked at our Top 3 Best MMA Headgear to help you avoid training injury. Today we look at something special, by see how an altitude training mask can be a game changer for your training.
If you have yet to try out a training mask, then you probably don't realize what you are missing out on. Elevation released their first training mask a few years ago and it quickly rose to prominence as a great way to increase an athletes abilities to train harder and faster, while also increasing their stamina.
Elevation is back at it again with their Training Mask 2.0, which offers upgraded features and added comfort. Whether you are looking for an upgrade from your current training mask or you want to try one for the first time, here is a look at the Elevation Training Mask 2.0 and all it offers.
Features on Elevation Training Mask 2.0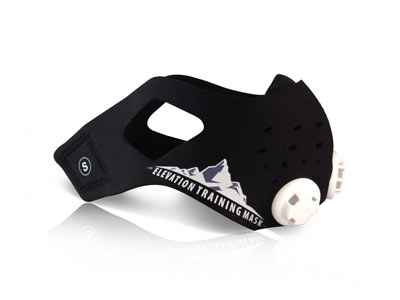 The Elevation Training Mask 2.0 comes with a variety of valves and caps that control airflow to your body. This makes it incredibly easy for you to adjust the amount of oxygen (V02Max) your body is getting throughout your workout, which can help you improve your stamina over time.
What we really like about the Training Mask 2.0 is that it has varying settings for advanced athletes, without making it too difficult to use for those who are using a mask for the first time.
Elevation also includes a training DVD and manual to inform users of how to use the Training Mask 2.0 effectively, which is great for first-time users.
However, one concern that some people may have is the fact that some of the valve pieces do come off, which means you'll want to take extra care of them to ensure that you don't lose them.
Style And Comfort
Whether you are going for a 10-mile run, training with your sparing partner, or taking part in a workout that will help you in the cage, it's vital that your equipment is comfortable. If it's not, then you'll be more concerned with how a mask feels, rather than what you are doing to prepare as an MMA fighter.
Luckily, the Elevation Training Mask 2.0 fits wonderfully and allows for optimal comfort when training. With the straps that attach in the back, athletes can quickly adjust the mask to ensure that it fits their face without it being too tight or too loose.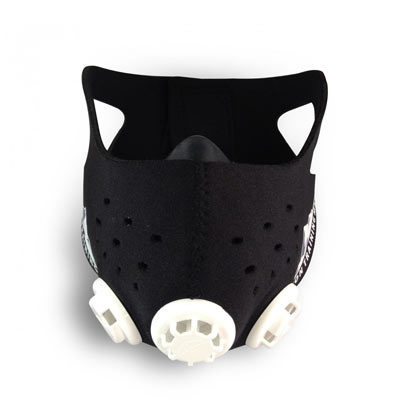 In addition to comfort, Elevation made changes to the Training Mask 2.0 with how it fits around your nose and face. With their first training mask, users complained about it riding high around their eyes, which would distort vision or make it difficult to see.
Luckily, the model was revamped for the 2.0 version and the same concerns aren't as apparent. Even after jumping up and down, and running for miles at a time, the mask did not rid up high around the eyes or get in the way. This is a definite bonus to the Elevation Training Mask 2.0 over alternative options.
One thing to keep in mind when buying a training mask is that it's not something you are likely to see every day. That means that if you buy one, you may be only one of a few people who has it on while training. However, don't let this distract you or deter you from wearing it, but rather know that you are getting better training than those around you.
Altitude Resistance and Training Mask 2.0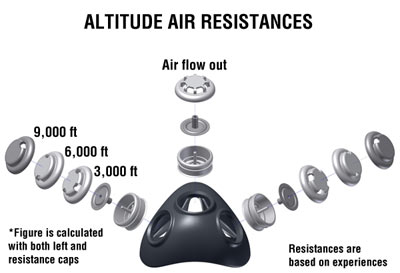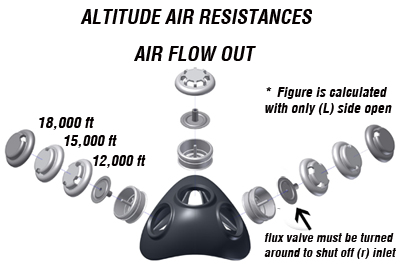 Price of the Training Mask
The Elevation Training Mask 2.0 goes for about $90, which is well worth the investment. In most cases, you'd probably expect to pay upwards of $100 or more for this type of equipment. However, the fact that you can get a training mask that will help you with your workouts for less than the cost of a pair of sneakers is a big bonus.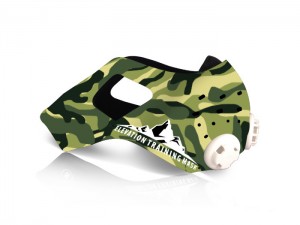 Pros
Incredibly comfortable; as this mask will stay in place without moving around on your face.
Improve your MMA workouts and stamina with this one-of-a-kind mask.
Multiple different styles to choose from.
Different resistance valves for varying training elevations.
Cons
Multiple valves come in handy for training, but it also means that you have more to keep track of when not using certain pieces of equipment.
You may be the only person wearing this mask, which may not be ideal for the self-conscious MMA fighters.
Our Rating   out of 5 stars
Conclusion
Training masks have grown in popularity in recent years. That said; there was still plenty of room for growth to find a mask that fits as well as it works. Luckily, the Elevation Training Mask 2.0 is a great piece of equipment that will both fit great and work even better as you work to improve your stamina and become a better mixed martial artist.
Thanks for visiting the MMA Nest, if you are a beginner remember to check out our Beginner Gear Guide.