In our last post we looked at MMA Rules. Today we touch on the  primary weight classes that are dominant in MMA.
One of the most important rules in MMA is that fighters must make certain weight classes that they choose to fight in. The reason that these weight classes are in place is to prohibit smaller fighters like Urijah Fabor from going against behemoths like Cain Velasquez. And while that's not to say that Fabor wouldn't be able to hold his own against the UFC Heavyweight Champion Of The World, weight classes make it easier to organize fighters on even playing fields.
For the most part, these rules are unified along all of MMA organizations, though there are certain differences out there. However, for the most part, here is a look at the way that both male and female fighters are categorized.
Men Weight Classes
Flyweight
Flyweight fighters are the smallest of the bunch. They include the fighters that are 125 lbs or smaller. These include the likes of Joseph Benavidez, John Dodson, Ali Bagautinov, and the current Flyweight Champion, Demetrious Johnson (2014). Flyweight fighters are known for being quick on their feet, but they also have enough power to get some hefty knockouts as well. The flyweight division is the newest of weight classes for the UFC, but it's quickly becoming one of the most popular.
Bantamweight
The next weight class includes bantamweight fighters that fall between 125 and 135 lbs. The top fighters in this class include guys like Renan Barão, Dominick Cruz, and current champion, TJ Dillashaw (2014). Like flyweights, bantamweights are quick, but they have equal amounts of strength and speed.
Featherweights
The next list of fighters are featherweights, which are those that fall between 135 and 145 lbs. Some of the top fighters in the game right now include José Aldo, Cub Swanson, Chad Mendes, and up-and-coming superstar Conor McGregor.
Lightweight
Lightweight fighters are those that fall in-between 145 and 155 lbs., which includes them in the lightweight division. Lightweight fighters are starting to get bigger than some of the small divisions, so they have to be as equally as talented on the ground as they are while standing up. Guys that do this best are Anthony Pettis, Gilbert Melendez, Benson Henderson, and Donal Cerrone. It's no surprise to see these guys have as many submission wins as they do knockouts or decisions.
Welterweight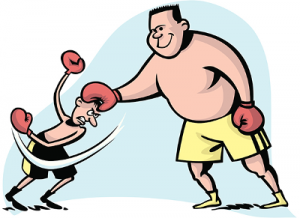 Welterweight fighters are those that fall between 155 and 170 lbs. The fighting style at this division will vary depending on the type of training that the athlete is best using.
For example, long time champion, Georges St. Pierre was known for submission moves and quick feet, while current champion Johny Hendricks (2014) has a huge left hand that will knock opponents out. Welterweight fights are some of the most interesting in the sport, as you never know what to expect when two fighters square off against one another.
Middleweight
Middleweight fighters are between 170 and 185 lbs. Now we are finally getting up to some of the heavier fighters in MMA, as well as some guys with some seriously heavy hands. Current champion Chris Weidman (2014) is known for being one of the best wrestlers in the world, but he also has a one of the most iconic knockouts in UFC, which came in a championship bout against Anderson Silva.
Light Heavyweight
Light heavyweight fighters are those that fall between 185 and 205 lbs. That's a big 20 lb. difference, so there are a variety of different fighters who approach their matches in different ways. For example, guys like Daniel Cormier and Rashad Evans are former heavyweights, so they are amongst the heaviest in the light heavyweight division. However, some fighters like Alexander Gustafsson and Phil Davis typically come in a bit lighter, but they have incredibly long reaches for striking.
Heavyweight
Finally, heavyweights are the biggest guys in the industry. There currently is no weight class heavier than heavyweights, though in the past there was a division that was made up of super heavyweights. Now fighters must be no heavier than 265 lbs. at weight in, which gives about 40 lbs. of leeway to make this weight class.
Women Weight Classes
Women MMA fighting has been around for many years, but it's just now entering the mainstream. Currently, the UFC has only two women weight classes. The first is the strawweight division, which includes fighters up to 115 lbs. The other division for women is bantamweight, which is for those up to 135 lbs. Other divisions in women's MMA include atomweight, those up to 105 lbs., flyweight, 125 lbs., and featherweight, 145 lbs.
Women's MMA continues to grow in popularity, so these weight classes will soon be in the mainstream just like others.
Catch Weight Fights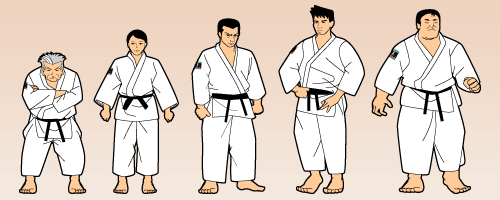 It's also important to note that if a fighter does not make their weight, their opponent has two options. First, they can fight in what is considered a catch weight fight, which is between two fighters who are not in the same weight class. The other option is for the fighter to be disqualified for not making weight.
MMA Gear Deals:
Thanks for visiting the MMA Nest, if you are a beginner remember to check out our Beginner Gear Guide.