In our last post we did a review of the Revgear Defender  Guards. Today to jump to boxing equipment. There was a time when all boxing gloves were made from 100% real leather, and there were a few variations between brands and styles. Of course, there have always been different weights of gloves, but other than that, there were very few differences. Now, there are a number of different manufacturers making extremely high quality boxing gloves for sparring, training, and fighting, and you will have more choices than ever before in order to find the right pair of boxing gloves for your needs.
What Should You Look For In Boxing Gloves?
As you evolve and grow in the sport of boxing or mma, you will find that some manufacturers make gloves that are just right for your hands, while others just never suit you. So, there is a certain level of experimentation in finding the best boxing gloves for your particular needs. But, there are some things that most people should be pretty consistent with this includes
The weight of the gloves
The amount of padding that is necessary
Gloves Materiel
Thumb Placement
Strapping
What Are The Most Popular Boxing Gloves?
It goes without saying that the best selection of boxing gloves is going to be online right now, where you can find a huge variety of sizes, styles, colors, and weights. These are made by different brands  in different materials, and range from very affordable to higher-end brands that are designed for highly competitive fighters.
Hayabusa Tokushu Boxing Gloves Review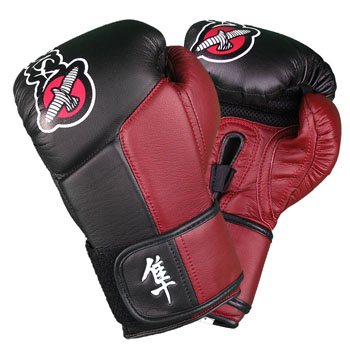 This brand has been making boxing gloves for quite some time, and they are extremely popular online. The Hayabusa Tokushu boxing gloves retail at $129.99 and are available in a variety of color schemes, including:
Black and slate gray
Weight and slate gray
Black and burnt crimson
White and burnt crimson
White and desert sand
black and steel blue
These gloves are available in 10 ounces, 12 ounces, 14 ounces, and 16 ounces, meaning that there is certainly a color and size that is just right for you.
Hayabusa Tokushu boxing gloves are made with patented Dual-X wrist close and Fusion-Zone wrist splinting design for your safety, and design from engineered Leather Vylar for durability and performance.
Venum Absolute 2.0 Boxing Gloves Review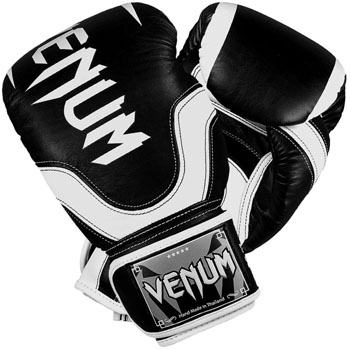 The Venum Absolute 2.0 boxing gloves retail at $139.99 and are available in two color schemes: – black and white, and black and red.
These gloves are available in 10 ounces, 12 ounces, 14 ounces, and 16 ounces, and are made from 100% high quality buffalo leather.
They have integrated triple density foam to help with shock absorption and hand of protection. Venum is a long standing brand with a great reputation for delivery high quality products. The Absolute 2.0 delivers superior comfort and fit, with great durability. You will find a lots of positive reviews like this one:
"These are the best gloves I have ever owned."- Rico, Canada (testimony from company website)
Overall these gloves are durable and will last the punishment of years of training.
Revgear Sentinel Gel Pro Boxing Gloves Review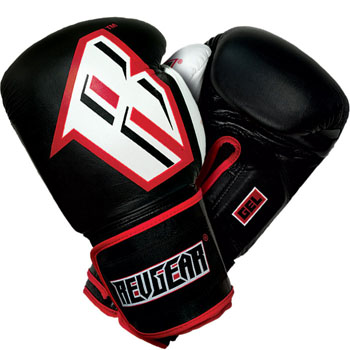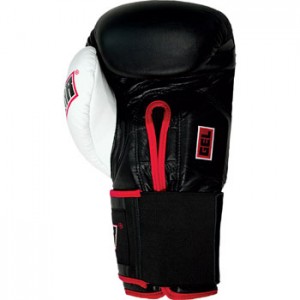 For a more affordable pair of boxing gloves, you may want to consider Revgear Sentinel Gel Pro Boxing Gloves, which retail at $84.99. These come in black with a red and white motif, and are available in 12 ounces, 14 ounces, 16 ounces, and 18 ounces.
These gloves have an open palm for increased ventilation and an attached some for safety. There is an extra-wide three-inch wrist strap that is made from a combination of elastic and leather as well as Ultra-Lock hook and loop closure for extremely tight and secure closure.
These are made from Softech Leather, which gives a very comfortable, worn-in feel without having to deal with the hassle of breaking and leather gloves.
"All of my training partners agree that these gloves not only bold to your hand when you use them, but they feel secure." – Douglas, MD (testimony from company website)
What Are The Best Boxing Gloves For You?
There are obviously a number of considerations that you will need to weigh when you are looking for the best boxing gloves for your particular needs. Some people are focused on having the highest level of padding and weight distribution, while others require additional support for the best enhance.
You will want to put some thought into color schemes, wrist closures, and of course weight in order to make sure that you buy the best possible boxing gloves to help enhance your enjoyment of the sport.
Thanks for visiting the MMA Nest, if you are a beginner remember to check out our Beginner Gear Guide.