In our last post we discuss our top 5 Vale Tudo Short, today we look at the top heavy bag gloves in the industry. Most fighters will have several different pairs of gloves for different purposes, but if you spend a lot of time on bag work, then you are going to want to have a high quality set of heavy gloves. These differ in many ways from sparring gloves or traditional boxing gloves, in that they have a built-in grip bar and a larger cuff width for your protection.
Whether you are looking at traditional Everlast heavy gloves or some of the latest brands of gloves being offered for all types of athletes, here are some top gloves that are currently among the most popular.
You can grab any of these quality gloves at MMA Warehouse website !!
Hayabusa Ikusa Gloves
In addition to these being extremely high quality and durable gloves, these also have a unique look about them that certainly set them apart from other brands. They are made from engineered whether with an exclusive inner lining that helps provide you with the perfect fit and feel for long workouts.
These gloves are ideal for both sparring and bag work because of the added protection they provide your hand and wrist.With a dual cross directional hook and loop closure and a closed palm, most fighters find Hayabusa Ikusa gloves to be a very good choice. There is an enclosed grip bar and an attached on, with a cuff width of 8.00 cm.
Fairtex Training Gloves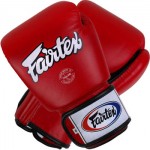 Many fighters do not pay much attention to the quality of their training gloves, particularly because they tend to break down so quickly. But, when you choose a high-quality set of leather gloves like Fairtex Training Gloves, you should find that they last significantly longer while also providing you with durability and protection.
Fairtex Training Gloves are available and 8 ounces, 12 ounces, 14 ounces, and 16 ounces, in blue, red, and a combination of black, red, and white. They have all the features that you would expect in high-quality training gloves including wraparound hook and loop closure and fully distributed padding throughout the hand and wrist. These have a 7.3 cm cuff width and a grip bar, weighing in at 16 ounces.
UFC Elite Series Heavy Bag Glove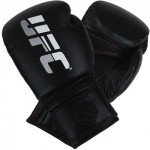 Every fighter needs a high-quality set of heavy gloves, and if you are a fan of the UFC, then the UFC Elite Series Gloves may be the ideal choice for you. These are made from genuine cow hide leather and injected foam molding to protect your hands at all times. They have a built-in perforated panel that enables error to get into the gloves and keep your hands cold.
With reinforced, contrast stitching and a one step, secure locking wrist strap, they are designed to last and look good at the same time. These way 16 ounces, are made from leather, and have a cuff width of 7.6 cm. Like most gloves, these have a closed palm, an enclosed grip bar, and an attached thumb.
Bad Boy Bag Gloves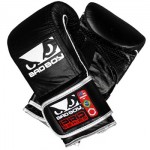 While some fighters prefer to have high quality, top-of-the-line gloves for all of their needs, the truth is that the top gloves can often be purchased at a more affordable price. These Bad Boy Gloves can be purchased at a reasonable price yet are able to provide you with the kind of protection and quality that you need.
These weigh 7 ounces, with a 7.6 cm cuff width, and includes grip bar, and an attached thumb. They provide 1.5 inches of padding and have an easy-to-use wraparound hook and loop closure. These Bad Boy Bag Gloves are made from leather, and are lightweight and pre-molded for your protection.
Revgear Leather Bag Glove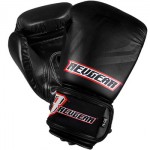 These gloves are available in small, medium, large, and extra-large, and are designed with an extra long wrist for the ultimate support while training. Many fighters use these as a way to ramp up their heavy bed work because they are extremely lightweight yet very durable. With a cut thumb and inner grip bar to create a tight fist, they are built differently than sparring gloves, and are considered to be far more effective for bag work.
Revgear Leather Bag Gloves are made from 100% leather and weight 12 ounces. They have a wraparound hook and loop closure with a 7.5 cm cuff width and 1.75 inches of padding.
Where Can You Get The Best Deal On The Top Heavy Bag Gloves?
It goes without saying that the largest variety of top heavy gloves is going to be found online, where you can choose from dozens of different brands and many different variations. These include gloves designed for experienced fighters, gloves for those who use the heavy bag only for cardiovascular exercise, and those who need to protect their hands or wrists.
In short, there are many different options available at a variety of price points.
Thanks for visiting the MMA Nest, if you are a beginner remember to check out our MMA Beginner Gear Guide and use social buttons on the left to give us the thumbs up.