In our last article we looked options for the best kids Boxing Gloves.Today we change our focus to MMA Mats. Whether you are practicing grappling and takedowns during training, one thing that is essential is that you need the best MMA mat beneath you. Most of us take mats for granted when think about training gear, until this time to purchase one for our home gym.
If you are looking into purchasing a quality mat for home use, then it is worth taking a look at some of the top mats that are now available online. These are much more affordable than you would think they would be, and they will still provide you with the same level of safety that you would expect in a commercial setting.
What Are MMA Mats?
MMA mats are designed to be extremely thick and to absorb shock, both of which are essential to your safety. In some instances, you can link together multiple mats to create a much larger surface, which may be essential, depending on the kind of working out or scarring that you are doing. It is certainly worth keeping in mind whether or not a mat is made by a manufacturer that allows this functionality because broken bones hurt.
What Are The Most Popular MMA mats?
There are several different brands of mats (e.g EZ Flex and Zebra), and you can find them in a variety of different colors. Although you will find black mats in most circumstances, people who have a home gym often want to have a different color, so those options are now available.
In addition to color, it is worth basing your purchase on the size, thickness, the kind of material that the man is made from, and the ease with which it can be repaired. Some materials are easier to repair than others, and some materials are also more prone to bacterial growth and voters than others, so keep this in mind.
EZ Flex and Zebra mats are among the most popular mats on the market. These mats are design to withstand the constant pounding a elite training session while providing the safe support that athletics need.
What Features Do The EZ Flex Mats Have?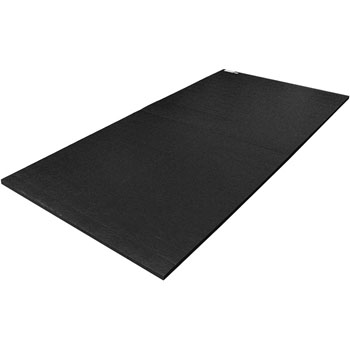 One of the most popular brands in MMA mats is EZ Flex Mats. This brand makes a number of different colors and sizes, with the most popular being the 5' x 10' home wrestling mat.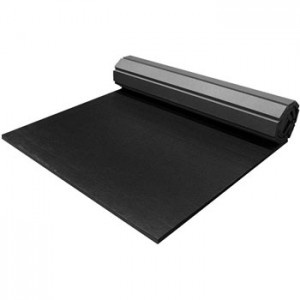 This mat retails at $224.99 and is available in:
Black,

Navy

Red

Royal blue. 
It is made from 24 ounce vinyl and is one and a quarter inches thick so it is ideal for practicing MMA, Brazilian jiu-jitsu, or simple wrestling and grappling.
One thing that makes this kind of mats so unique is that it can be quickly put together with other mats to create a much larger, safe surface in your home or wherever you work out.
"I bought one of these for my garage, and it has really made working out a lot safer and more comfortable. It was affordable, and much thicker than I thought." – Calvin, MO (testimony from company website)
What Features Do The Zebra Home Grappling Mats?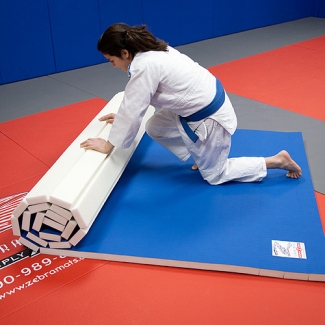 Zebra mats are extremely popular in MMA training centers, and are available in different sizes and colors.
These include both professional and training quality mats better one and a half inches thick and made from high-quality, multi-density re-bonded foam core.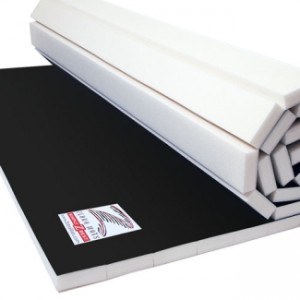 The Zebra home grappling mats retails at $250 and is available in:
Blue,
Grey
Black
Page
Red
Like the EZ Flex, this mat folds and rolls nicely. This feature makes it perfect for easy storage and makes transitions between workout very easy. The extra thick padding means you can take a slam and not have to worry about broken bones.
Where Can You Find The Largest Variety Of MMA Mats?
There are obviously different types of MMA grappling mats, some of which are designed for training while others are professional grade and provide the high quality necessary for an industrial or commercial setting. However, you will find the best prices and largest variety of the top mats by going online right now.
In addition to Zebra Home Grappling Mats and EZ Flex Mats, there are a few other brands, like the Century® Dollamur Training Mat that make mats specifically designed for jiu-jitsu and other types of training.
Which MMA Mat Is Right For You?
For most people, it is equally important to have a mat it is the right thickness and density as it is to have a mat that is large enough. You do not want to sacrifice either safety or comfort when it comes to a training mat for home use. Both EZ Flex Mats vs. Zebra Home Grappling Mats are extremely high quality mats that can really make a difference in your home gym, and they are both available at extremely affordable prices.
Thanks for visiting the MMA Nest, use social buttons on the left to give us the thumbs up