In our last post we looked at the Jaco Resurgence Fight Shorts. Today we jump to the Hayabusa Gloves to see what makes it one of the top gloves in the industry.
Having the right pair of gloves for your sparring and training is essential not only for your enjoyment of the sport, but for your protection as well. Many people have found out the hard way that by purchasing cheap MMA gloves, they end up having to buy another pair not long after, and they can often result in injury because of inferior quality.
Hayabusa Tokushu 4oz MMA Gloves are designed for those who are looking for the highest quality, most durable, and safest kind of MMA gloves at a price that is still affordable. The Tokushu also comes in a 7oz Hybrid gloves.
What Are Hayabusa MMA Gloves?
These MMA gloves make use of a patented Dual-X wrist close to give you the most ergonomic hand and wrist alignment at all times. This is essential not only to provide you with the most striking power, but to also help prevent injury to the wrist and hands.
Hayabusa Tokushu 4oz MMA Gloves have been tested in a recent University research study, and have been proven to be one of the best gloves on the market today. In other words, no matter what level of fighter you are, these will provide you with protection and greater power.
What Features Do These Gloves Have?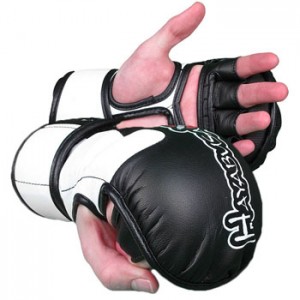 Hayabusa Tokushu 4oz MMA Gloves are made from engineered leather Vylar, which provides the ultimate in performance and durability while giving you the kind of leather feel that you can appreciate.
It also has a unique Ecta Activated Carbonized Bamboo Lining which will provide you with extra comfort and keep your hands colder and long workout sessions. These also have powerful deodorizing effect so that your gloves will remain older free in the long run.
In order to determine what size Hayabusa Tokushu 4oz MMA Gloves are right for you, there is an online measurement chart that will show you how to measure your wrist and your knuckles. If your wrist is less than 6.25 inches and your knuckles or less than 4 inches, then a size small would be for you, and a size XL are able to fit someone with an 8.5 inch wrist and a 5.5 inch knuckle width.
These gloves weight 4 ounces and have a dual cross directional hook and loop with elastic closure. The cuff with this 6 cm, there is a closed palm, a free thumb type, and no grip bar. The padding is a full one inch for your protection.
What Do The Reviews Say About Hayabusa MMA Gloves?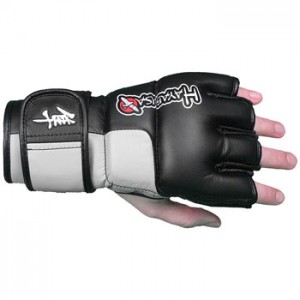 When you read the reviews for the Hayabusa Tokushu 4oz MMA Gloves, you will see that these are very popular among both men and women, particularly those who are looking for high-quality training, scarring, and grappling pull-ups.
Although these are on a higher end of the price scale, most of the reviews seem to point to the fact that these are the highest quality training gloves you are going to find anywhere.
"These are the perfect gloves. They protect very well and they look stylish. They are lightweight enough for any purposes."
-Antalya, Turkey (testimony from company website)
"I use these daily for MMA and they hold up really well. The wrist support is great and so is the hand support." – Beau, Canada (testimony from company website)
Where Can You Buy Hayabusa MMA Gloves?
Obviously, these are not the kind of mixed martial arts gloves that you would find in any sporting goods store, so purchasing these online is certainly the best way to go. Right now, you can find Hayabusa Tokushu 4oz MMA Gloves in sizes small, medium, large, and extra-large in the for different color options.
The color options include black and slate gray, black and dark orchid, white and slate gray, white and dark orchid. These are available for $79.99 online, which is the best price you will find anywhere right now.
Are These The Right Kind Of Gloves For You?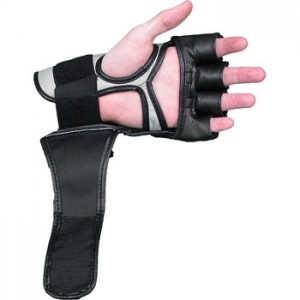 Recent research done into the effectiveness of MMA plus has shown that Hayabusa Tokushu 4oz MMA Gloves are not only the most comfortable, but the most protective overall.
With this sophisticated design and proper hand and wrist alignment, you will be able to get the highest level of striking power will also preventing injury at the same time. This unique engineered leather has also been created to provide the highest level of performance for long-term, regular use.
If you take your MMA training seriously, then having the right pair of gloves is absolutely essential. With the Hayabusa Tokushu 4oz MMA Gloves, you will get the protection that you need with the style, performance, and durability that is essential for the sport.
Thanks for visiting the MMA Nest, if you are a beginner remember to check out our Beginner Gear Guide.