In our last article we looked at our Top 5 wrestling shoes picks that's in budget. Today we shift gears to Headgear and compile our top picks.
The Importance Of MMA Headgear
If you love MMA and want to hop in the cage, then you'll need to do so with as little injuries as possible (concussion are not fun). That said, you still want to make sure that you go through your training sessions as realistically as possible, in order to ensure that you are prepared for whatever your opponent may throw, or kick, at you during a regulated fight.
This is why it's vital that a solid set of MMA headgear should be a part of any fighter's gym bag. MMA headgear will help you avoid getting too banged up in the face or even concussions.
As you are training for a fight and getting ready, the last thing that you want to derail your momentum is an injury. So if you want to avoid an injury to the face, MMA headgear is a worthy investment. There are a lot of MMA headgear options to choose from, but here are three that stand out among their competition.
Hayabusa Tokushu Boxing Headgear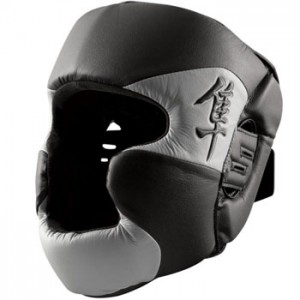 Simple and sleek, but enough to keep your head safe; that is exactly what you'll get with the Tokushu Headgear from Hayabusa. This company is no stranger to elite MMA gear and their headgear options are on par with the rest of the equipment choices.
You'll notice that one of the first considerations that you have to make when choosing headgear is an open or closed chinstrap.
With the Tokushu, you get the latter. This is a great feature for those that don't want to have to keep readjusting their headgear to ensure that it is fitting their head properly.
Furthermore, the headgear offers an ergonomic design that is light and comfortable. The chinstrap is also adjustable, so that you can change it to feel most comfortable for you.
If you are looking for simple and reliable MMA headgear, the Hayabusa Tokushu is a great option at $130.
If you are someone who already has Hayabusa gear, it'll be a welcome addition to the rest of your training equipment.
Venum Absolute 2.0 MMA Headgear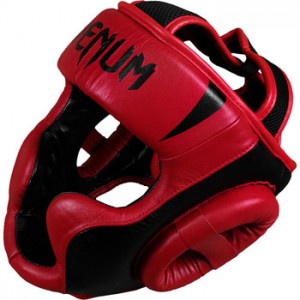 Another familiar brand to those interested in MMA equipment is Venum. For those out there that prefer to roll with the same equipment that guys like Lyoto Machida, Jose Aldo or Shogun Rua  the Venum Absolute 2.0 Headgear is the way to go.
In comparison to the Hayabusa Tokushu, the Venum 2.0 is much more open and provides more breathing room for athletes. As to what you prefer, that is completely up to you. Some fighters like to have enclosed headgear as it helps keep them more protected. However, the Venum 2.0 offers a more realistic fighting experience, which could help you train better for upcoming fights.
The Venum Absolute 2.0 is also made from a Nappa leather material that offers serious protection. This headgear is built to last, which will keep you safe during training sessions or fights. It's also extra lightweight, so you'll be able to keep your head moving and visibility clear.
Another added bonus is that this headgear comes with an adjustable Velcro strap that lets you determine how tight or loose it fits. Overall, this is a great headgear option for fighters.
At just over $100, the Venum Absolute 2.0 is one of the top 3 best MMA headgear options available.
Cliff Keen Tornado
Wrestling

 Headgear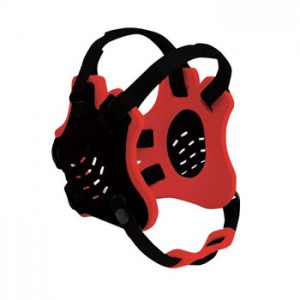 Stepping into an MMA cage isn't just about the damage that you can take from a punch or a kick, it's also about how you can handle yourself when clinched with an opponent.
When you are working on your clinch-game or wrestling abilities, then the headgear mentioned above may not be as accommodating for close quarters. However, the Cliff Keen F5 Tornado headgear is the perfect alternative.
This headgear is one of the top options on the wrestling market, making it realistic choice for MMA fighters as well. The Keen Tornado is 43% lighter than previous models, which allows you to stay lighter and cooler while training.
There is also a new Power Tab strap, which makes it easier to quickly strap up and get in the cage to start training. And in order to avoid bacteria build-up in the ears, there are pockets that allow for airflow to keep the area clean.
Priced at about $35, you can't beat the Cliff Keen F5 Tornado Headgear. Even if you have already opted for either the Venum Absolute 2.0 or the Hayabusa Tokushu for combat, you can still grab an inexpensive set of these to also throw in your gym bag.
With any of  these top 3 best MMA headgear options, you'll be ready for whatever comes your way while training for your next fight.
Thanks for visiting the MMA Nest, if you are a beginner remember to check out our Beginner Gear Guide.